I volunteered my marketing and communications skills and experience to the Brain & Spine Foundation because I wanted to give something back to a charity who were pivotal in providing support to my mum when she experienced a subarachnoid haemorrhage.
Without the Brain & Spine Foundation, my family and I would have been left completely in the dark about my mum's neurological condition.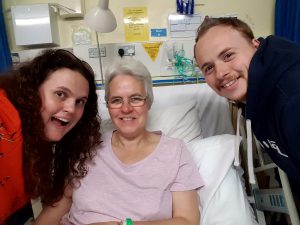 The neuro team at Southampton General Hospital did an amazing job caring for Mum, but it was only by accessing the charity's helpline, publications and bespoke Facebook Group that we were able to gather the knowledge and information needed to support the after-care of Mum.
I'm lucky enough to work for a company who grant all their employees a week's charity leave every year in addition to their annual leave, to support a cause close to them. I jumped at the chance to contact the Brain & Spine Foundation and arranged to join them at their central London offices for week in March 2019. Having never worked directly for a charity before, I was happy to help in any way I could.
From the moment I arrived I threw myself in to the task at hand - which was supporting with content for the charity's Brain Awareness Week campaign. I wrote two blog posts, sourced wider support articles on neuro conditions, and contributed my mum's personal story for the website. I also crafted a press release and shaped the monthly newsletter as well as reviewing the charity's social media channels and offered advice on project management tools and communications planning.
I also learnt so much about the charity sector -  particular that this one relies on no government funding to do what they do, which is incredible considering how many people they help.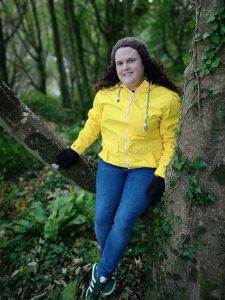 I absolutely loved my time at the Brain & Spine Foundation and really feel that I contributed to the charity with impact. The three hour each way door-to-door commute didn't matter - because despite feeling tired, I felt overwhelmed with positivity as ultimately I was able to give back to a cause which means so much.
Thank you to The Brain & Spine Foundation for being so welcoming, embracing and a joy to work with - even if only for a week, the memories will always remain.

Tash
---
A note from our Digital Communications Officer, James:
"It's impossible to overstate how brilliant it was having Tash volunteer with our charity during Brain Awareness Week. Tash provided excellent advice and assistance throughout all stages of our campaign and also lead and supported on a number of marketing and communications projects alongside this. I know our charity will benefit hugely from the expertise she imparted during her time with us. From the whole team at the Brain & Spine Foundation - thank you."