Jeffrey's story
The extraordinary story of Jeffrey, who was walking home from work in 1992, when at the age of 39, his world turned upside down.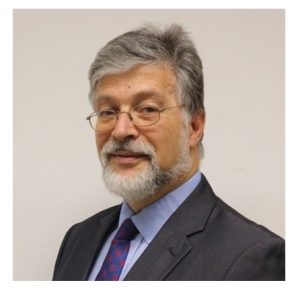 10 April 1992 – it is a date that has gone down in history when the IRA blew up the Baltic Exchange. The 1000 pounds bomb exploded outside 30 St Mary Axe in London and Jeffrey was just a few feet in front of it. The blast sent him flying above the seven storey building and he landed headfirst, which resulted in a fractured skull and severe brain injury. Jeffrey was rushed to hospital and operated on immediately by Peter Hamlyn, founder of the Brain and Spine Foundation, for 5 hours to remove glass from Jeffrey's brain and to close his skull. Only then could Jeffrey's other major injuries be repaired.
Jeffrey was in an induced coma for nine days, with his family at his bedside supporting him and praying for his recovery. He then spent further time in intensive care. Jeffrey made a miraculous recovery, with only six weeks passing from the time he was admitted to hospital until he went home.
Jeffrey donates each month to the Brain & Spine Foundation as a sign of his gratitude to Peter and the help provided by the charity.
"My full mental capacity was restored by Peter Hamlyn, to whom I am forever grateful. I was honoured to be invited to participate in the launch of BSF which he co-founded in October 1992 and in its tenth anniversary in October 2002. I have contributed monthly to the BSF funds for many years and will continue to do so until my last breath."
In February 2023, Jeffrey is celebrating his 70th birthday and has set up a birthday fundraiser as part of his continued dedication to the Brain & Spine Foundation. If you'd like to donate to Jeffrey's page, then click the button below: