Blake's story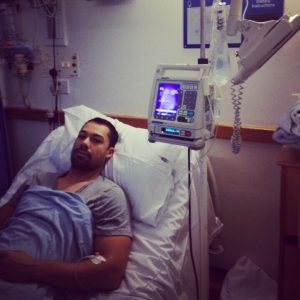 I have always been an individual with huge aspirations in life. I have always lived under the motto live life to the full no matter what is thrown at you.
My name is Blake and I am a dad, fitness model, and advocate for generating awareness on inflammatory bowel disease and brain and spinal injuries, in particular Chiari malformations and syringomyelia.
My story went viral back in 2014 as one of the first competitive fitness models to enter and win a national fitness competition with an ostomy.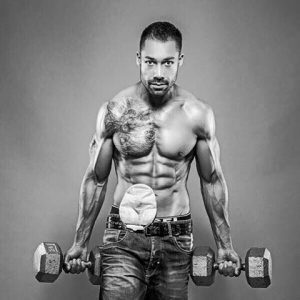 The story has been shared across the world and featured on ITV Central News, This Morning as well as magazines and newspapers such as Men's Fitness, Muscle & Fitness, The Guardian, Daily Mail and many more.
I was diagnosed with ulcerative colitis back in 2003 and having battled against it for the last 10 years I now have an ileostomy, ulcerative colitis (UC) is a disease where an inflammation develops in the colon and the rectum (the large intestine).
Back 2013 my ulcerative colitis became out of control and the medication unfortunately wasn't putting me into remission so I underwent an operation where my large intestine was removed and I had an ileostomy. Life was different; I actually got my life back! I started back at the gym and training towards a National Body Building and Fitness Model competition, and in 2014 I won. My story went viral and I was able to tell the world about my condition and how I overcame it.
During Christmas 2014, I started to notice symptoms I had never felt before. I felt cape-like pain across my neck and shoulders, headaches and was feeling very weak. I thought I had trained a little too hard in the gym and perhaps had a neck injury from training, so I went to see my GP. I was sent for an X-Ray which showed an abnormality and was sent back for an MRI. I have to say the appointment after that scan knocked me off my feet!
In February 2014 I was diagnosed with a Chiari malformation and syringomyelia and was told I needed surgery immediately, and having seen a couple of specialists it was decided I would have my decompression in March. I had my surgery and unfortunately it came with numerous complications as I developed aseptic meningitis twice, hydrocephalus, pseudomeningocele, a reaction to the patch inserted on my dura and problems with my blood pressure causing it to go so low I was passing out. I was in hospital for 12 weeks and had further brain surgery to remove the patch inserted on the dura.
Since then recovery has been very slow, and unfortunately my Syrinx has grown significantly following on from surgery, along with the Chiari returning and my symptoms have worsened so I am in discussions with various specialists across the UK on the next course of action, with more surgery on the horizon.
I remain positive on my journey, and with the help and support from my family, friends, my social media network and the Brain & Spine Foundation I know I will overcome the obstacles, continue to raise plenty of awareness and still live my life to the full.