Please see our Easter opening hours below.
Week beginning 15th April
Mon 15th – 9am to 4pm
Tues 16th – Closed
Weds 17th – 9am to 2pm
Thurs 18th – 9am to 4pm
Fri 19th – Closed for the Bank Holiday
Week beginning 22nd April
Mon 22nd – Closed for the Bank Holiday
Tues 23rd – 9am to 4pm
Weds 24th – 9am to 4pm
Thurs 25th – 9am to 4pm
Fri 26th – Closed 
---
How we can help
Our helpline is a free confidential service providing support to anyone affected by a neurological condition or problem, their family, friends and carers.
Our helpline team are here to support you however we can. We provide impartial, tailored information and specialist support on issues such as:
tests and investigations
treatment
managing long term conditions
the emotional impact of a diagnosis, treatment or living with a long term condition
as well as helping you to:
make sense of medical information and what might happen next
get questions together to ask at your next GP or hospital appointment
access neurological services
where to get more information and support
---
How do I contact the helpline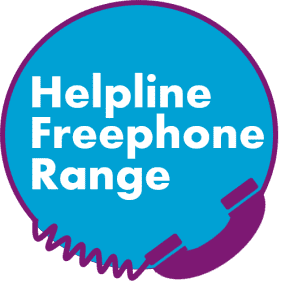 By phone
Call free on 0808 808 1000. Helpline hours are Monday to Thursday: 9am to 4pm and Fridays: 9am to 1pm. We are not open on the weekend or bank holidays.
The helpline can get very busy and we answer as many calls as possible, but if you can't get through, please leave a message and we'll get back to you. Unfortunately, we can't return calls to numbers that bar withheld or anonymous numbers.
By email
Email our helpline team: helpline@brainandspine.org.uk or use our enquiry form.
We aim to respond within 48 hours, but at busier times or for complex enquiries, it may take up to three working days.
Please note: replies to emails are only sent Monday-Friday. Weekend emails will be responded to as soon as possible.
By post
You can write to us at:

Brain & Spine Helpline
CAN Mezzanine (4th Floor)
7-14 Great Dover Street
London
SE1 4YR
---
About our helpline