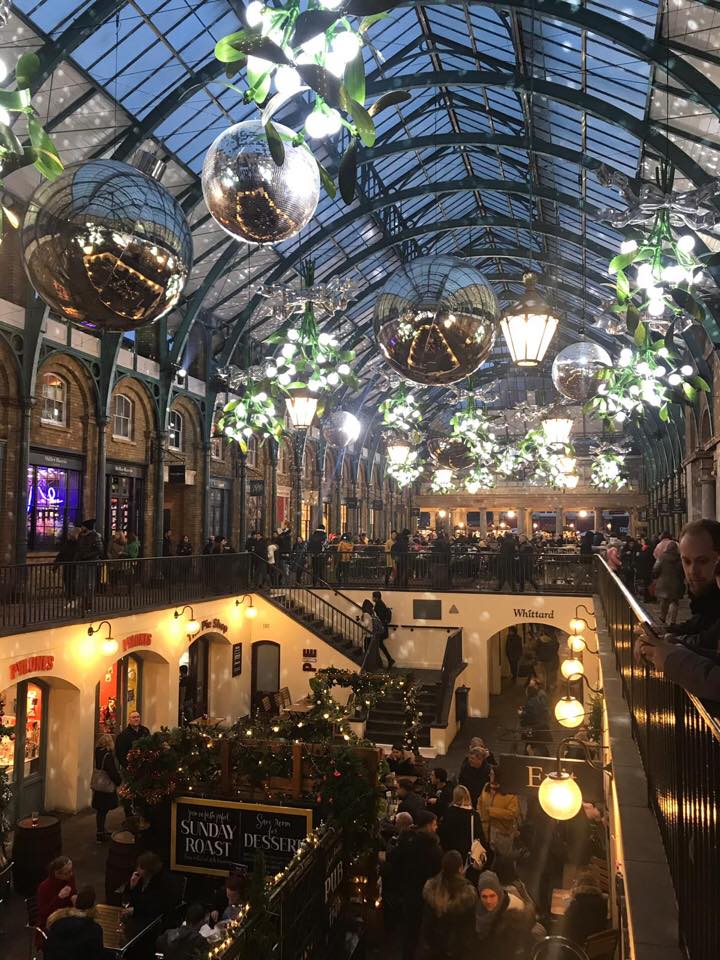 Are you expecting another completely relaxed and restorative Christmas this year? No?

This time of year is stressful. It can be wonderful, of course, but also exceedingly hectic and high-pressured. Whether you're looking forward to seeing your family (or getting away from them), catching up with friends, or having a quiet Christmas, the whole festive period can be exhausting for a number of reasons.

For most people without infinite wealth and a team of servants, one of the biggest challenges is gift shopping. From deciding who deserves presents this year, to thinking of gift ideas that aren't criminally awful, to actually getting your hands on the things, each stage holds its own set of challenges. For people living with neurological problems, these seasonal stresses can be compounded and gift shopping can become a draining and nightmarish affair.

With this in mind, we reached out to our supporters and service users to find out their top gift shopping tips to get you through the season.

Thankfully, there are some simple and effective things you can do to avert disaster and make the most of the holidays. Through forward planning, new approaches, or a shift of perspective, issues with finances, sensory overload, organisation, and fatigue can be mitigated, leaving you to get on with enjoying Christmas.
 
Pick your moment
"If you're going shopping – go at times when the shops won't be as busy – that will be really early in general terms – the 9- 10am slots. Avoid 12 – 2pm and after 3.30 pm. Avoid weekends like the plague."
Lizzie

"I prefer to do shopping in less overcrowded hours, around 10 am in week days when the majority are working or are at school or Sundays around 1 pm when the majority are having lunch, so supermarkets and shopping centres are less overcrowded."
Elena
Be prepared
"Wear your noise-cancelling earphones, earbuds, or earplugs to cut out the racket of Christmas music playing to prevent sensory overload."
Lizzie
"Premeditate any issues you think you might have, and then if they do happen you can be prepared if things get to out of control. An example for me would be I'm a sucker for those little novelty gifts you see in stores - I don't need them I just want them - and they distract me from my main task."
Max 

"Organising ahead is the key. I make sure I have lists and plans as it's so much easier than trying to hold information in your head. Take breaks in the quietest corner of a cafe."
Delyse    

"I hate noise and lots of people around; even taking the tube it's frustrating. I prefer buses or trains at off-peak hours."        
Elena

"Know exactly what/who you are buying for and have someone with you who knows you need a rest from the noise. Have a good meal before you go too."
Linda

"I always find the fluorescent store lights awful so having a hood or sunglasses is sometimes the only option."
Anna
Avoid crowded shopping areas
"I prefer to go to a smaller Christmas market setting locally rather than the big city ones as I feel a sense of space and comfort."
Kavita (Read Kavita's full article about Christmas fatigue here )

"It may sound silly but having had brain surgery, the hustle and bustle of a crowd makes me worry that that my head could be subject to damage in some way. I avoid any large crowds completely - for example there's a street in Birmingham which holds the German market stalls that I just avoid all together now."
Kaye

Do it online
"I've started to send out a digital card to all my contacts rather than trying to remember names and posting, also this helps to preserve the environment. I cannot multitask anymore so Christmas shopping is a nightmare; I prefer to do it online as I don't even want to think about the stress it could cause me. I have stopped going shopping as much generally."
Kavita

"Do it all online. It means no crowds, no noise, no pressure. Perfect."
Susan
Go easy on yourself
"Pace yourself. If your fatigue is worse in the afternoon go shopping in the morning and vice versa. If you still have a few presents to get – don't try to do it all in one day – plan your shopping sessions over the course of the week and be gentle on pacing yourself. Take a friend if you can."
Lizzie

"I will always have to have a rest when I get home after being shopping - however slow paced the trip may have been, it takes something out of me. I work 7:30am-5pm at my job but can come home and start cooking tea without a break. But I couldn't go shopping for 2 hours and do very much at all until I'd lay on the bed for an hour."
Kaye
Instead of buying presents, consider giving a gift to a charity
Our Trustee Lizzie Printer has taken the advice of money saving expert Martin Lewis and gone a step further than most...

"Call me a Scrooge, but I have culled the Christmas present list all together! We live in an age when most people are blessed (I know I am) in that if they want something - they will buy it themselves. Having another trinket which will only need dusting, or an extra pair of socks to wash, just clutters drawers and shelves. It may be a little late for some of you to get away with it for this year, but you can lay down the intention this year for next: if you receive a gift, thank them for it but say this is the last year and in 2019 you're going to stop giving presents."

So if you do decide against buying material gifts, but you still want to do some good and make a genuine difference at Christmastime, what is the best thing to do?

Why not say to friends that instead of buying gifts, you are making a donation of the same amount you would have spent to a charity?

A donation of just £22.47 would help run the Brain & Spine Foundation helpline for an hour, providing practical support and tailored information for people affected by neurological problems. It's just a few stress-free, fatigue-saving clicks to make a donation; a gift that will be wanted, needed and very much appreciated.

We hope everyone has a wonderful Christmas and we look forward to sharing more of your advice and experiences in the New Year!