My first experience of having ability issues came when I was diagnosed with transverse myelitis in June 2016. Transverse myelitis is a rare condition - it is estimated that there are about 300 new cases in the UK each year.
Transverse myelitis is a neurological disorder that causes inflammation of both sides of one section of the spinal cord. This often damages the insulating material covering nerve cell fibres (myelin) and can interrupt the messages that the spinal cord nerves send throughout the body.
Due to my main lesion preventing clear messages from my brain to my legs, I spent months in hospital being numb from the waist down. This was a very surreal and disturbing. I spent much of my time riding an emotional roller-coaster of despair and forced positivity.
Rehabilitation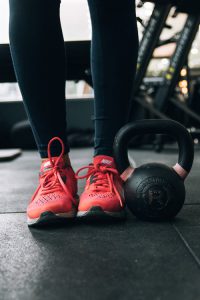 I was moved to an intense physio unit in Kent. Upon arrival, I was insistent that they had to teach me how to live life without the use of my legs, as I was convinced that the numbness would not fade and that I would never regain full mobility.
It was at this point that I started to see hurdles as challenges. I became very stubborn and insisted in doing almost everything for myself, without assistance. This may not have been the best or safest approach but it did make me realise that most things were still completely achievable. Once this realisation had set in I began to view my life in a completely new way. What others saw as courage was actually a combination of complete stubbornness and horrendous fear. But, I surprised myself with the many techniques I invented to cope.
With a lot of hard work, amazing information, tips and encouragement from my physio, to my surprise I did eventually regain the use of my legs. However, I was left with other severe hidden symptoms concerning things such as balance, memory, perception, awareness, and concentration, which still made my daily life a struggle.
At the time, many people believed this to be due to the trauma of being in hospital for so long and having to learn to walk again. I was repeatedly advised that this was temporary and that things would "settle down soon". Unfortunately, this was not the case.
Just under two years after my first onset of transverse myelitis I had a routine MRI. The results of this scan showed that my condition had now progressed to multiple sclerosis.
In the months following my diagnosis, I tried every trick in the book to attempt to hide the many aspects of my MS. I started to shut myself away from the world due to fear of spasms, mobility, memory or verbal difficulties. This added to my feeling of being 'different from others now'. I began to see my future in a very negative way.
Ask me - if I know I'll tell you, and if I don't we may be able to find out together
I decided I had to do something, anything, to pull myself out of this hole. I thought back to my original diagnosis and the A5 booklet on transverse myelitis I was given, produced by the Brain & Spine Foundation.
I took this booklet to every single medical appointment I attended. I used it to help inform my GP about transverse myelitis, as she had never met anyone with the condition. I took it with me to my local fitness centre so that we could create a gentle exercise programme for me. I gave it to the lady next door so that we didn't need to have an awkward conversation surrounding my ever-changing mobility. I also gave a copy to the people closest to me so they had something to read and refer to.
This was all hugely helpful. It meant that conversations regarding my neurological condition started to happen, which greatly contributed to reducing my fear and anxiety surrounding my circumstances.
For those of you who want to understand what it's like living with neurological problems, it's important to remember:
When I explain my symptoms to you, believe me
Sometimes, it's what you don't see that counts
Ask me - If I know I'll tell you, and if I don't we may be able to find out together
As my energy levels and cognitive abilities were (and still are) very variable from one moment to the next, I knew that returning to full-time work was not possible at this time, so I looked into volunteering.
Volunteering
I contacted the Brain & Spine Foundation to thank them for publishing such well produced and accurate information about my condition. I also asked how I may be able to support their work.
I am happy to say that I have now been volunteering at the Brain & Spine foundation for the last six months. I'm so glad that they decided to take a chance on me at a time when I was convincing myself that I would never be part of anything good again.
If anyone in a similar situation to me was asking for advice, I would say please try to avoid the big sinking feeling that everything is going to be bad from now on. Do something small for yourself, whether it's buying flowers or putting a great song on. Then, if you can, see if you can build on it. Try to do something good for yourself on a regular basis.
Neurological conditions can make life very challenging, but with the right information and through doing small things for yourself, I have begun to realise that being a bit different isn't that bad at all.
Davs