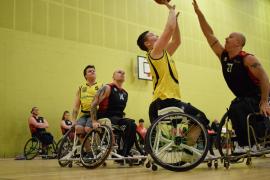 There are over 2.5 million people around the world who live with paralysis due to a spinal injury. 
The theme this year is 'Yes We Can', which celebrates the achievements of SCI-affected people.
The Spinal Injuries Association, along with many other UK charities including the Brain & Spine Foundation, are encouraging people to take part in this campaign to generate more awareness of spinal cord injuries.
Are you affected by SCI? Share your story on social media and add your voice to this campaign!
Check out Spinal Injuries Association's website for more information.