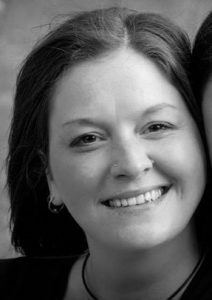 This April, the Brain & Spine Foundation are supporting World FND Month to help improve the understanding of Functional Neurological Disorders (FND), their lack of accessible treatment, and the need to improve research, understanding, and empower those with FND to better health. We spoke to Dawn Golder, Executive Director of FND Hope UK to find out more.
What is FND?
Functional Neurological Disorder (FND) is a problem with the functioning of the nervous system and how the brain and body send and receive signals. This causes a range of neurological symptoms such as seizures, weakness, paralysis and chronic pain. FND has multiple causes and can be triggered by physical injury, psychological factors or trauma to the brain and or body. This stops the nervous system working properly. The disruption to the signals is like letters being sent to the wrong address, despite having the correct label.  
What challenges do people living with FND face?
A challenge our community face is being able to access the appropriate care and support following their FND diagnosis. Often a patient will be discharged after diagnosis with no treatment plan or follow-up in place, or referrals to treatment services can lack the skills and expertise to treat an FND patient, which results in early discharge. The lack of an FND clinical pathway to access specialist treatments and services leaves our community to fend for themselves. Some people are accused of faking symptoms or malingering which causes our community to feel isolated.
In a survey completed by FND Hope, a staggering 81.64% of patients felt they had been treated poorly due to stigma related to their FND diagnosis. Within the survey, some people had shared their experience of being dismissed by their neurologist. One person said "I am constantly being asked if I understand my condition. Many practitioners think once I understand it I will be "better". I read and find out all I can but my physical issues remain."
How does FND Hope UK support people living with FND?
FND Hope UK is part of the first and only global patient-led charity for people with FND. Originating as a grassroots campaign, it uncovers the hidden world of FND and empowers those affected to live their best possible life. We have created a leading UK Medical Experts Committee to assist in FND research and in 2019, we supported nine research projects. We also host webinars with medical experts, provide virtual Peer Support Groups and hold weekly Yoga and Dance sessions for our community. We continue to build alliances across the larger community such as with the Neurological Alliance, UK Functional Neurological Forum (UK FNF) as part of the British Neuropsychiatry Association and the FND Society. We are committed to raising awareness of FND through our #FNDandUS campaign and are creating an FND Documentary to help support the education to medical and Allied Health Professionals, including GP's and A&E staff. Currently, we are also holding Cross Party meetings with MPs to raise awareness of FND and request Parliamentary Questions to the Secretary of State for Health and Social Care.
What were your reasons for joining FND Hope UK and where did your passion for spreading awareness of FND originate from?

In 2014 I was originally diagnosed as having a stroke, and then in 2015 that diagnosis was changed to FND.  I was told by numerous neurologists, psychiatrists, psychologists that if I just went home and smiled and stopped stressing that all my symptoms would go away.  I've been accused of faking, malingering and have been pushed into a wheelchair; even though I was paralysed and pushed out of the hospital as I was "wasting their time".  I became very withdrawn and even suicidal until I met an FND Specialist, Professor Mark Edwards and that's when everything changed for me.  I remember crying when he gave me my diagnosis, and I vowed from that day that I did not want another person to go through what I went through and that I would do everything I could to change this. I then started to volunteer for FND Hope International project managing their awareness campaign, and finally in 2017 I helped set up FND Hope UK and have been volunteering ever since. 
Thank you for sharing your story with us. April is World FND Month, what activities do you have planned and how can our community get involved?

World FND Month started in April 2012 when our Founder Bridget Mildon was originally diagnosed with FND and the fndhope.org website was created. The goal of World FND Month (#FNDaware) is to shine the light on Functional Neurological Disorder by spreading a message of hope, and raising awareness for the most common neurological condition you have most likely never heard of. Through our awareness and education efforts we are putting resources into the hands of those in need. During World FND Month, communities across the globe join FND Hope to raise awareness through social media campaigns, government advocacy, lighting buildings, local events, and many more activities. With the support of our community, we can bring much needed awareness to FND and see that treatment is eventually accessible for everyone. There are so many ways to get involved, including taking on our Symptom or Social Media Challenge, sharing your story or helping others become #FNDaware by sharing information with healthcare professionals and the public. You can find out more on our website.  
What advice would you give to someone recently diagnosed with FND?
Please do not feel that you are on your own, there is a whole community out there who understand you, and are going through similar experiences. We can offer advice, a listening ear, understanding, empathy and we can point you in the right direction so that you can get the help and support you need.  You are never alone, we are right there with you.
How can someone recently diagnosed or living with FND find out more?
We can be found on our website fndhope.org and then select FND Hope UK from the front page.  Or you can join any of our other social media sites such as our Open Facebook Page, or our closed Facebook Group, Instagram and Twitter. 


If you are living with FND or any neurological condition and need information or support, call the Brain & Spine Foundation free, confidential helpline on 0808 808 1000 (Mon-Thurs, 9am - 4pm) or email helpline@brainandspine.org.uk. 
Your experiences are valuable and can dramatically improve the future of neurological health and care. Share your unique insight through our App, NeuroLifeNow, and join the campaign. It starts today, with you. #WeAreNeuro