It was difficult for our runners to not feel defeated, when the 40th race was postponed and then cancelled. Despite this, the Virtual Marathon 2020 set up allowed the race to be run in its own unique way!
#TeamBrainandSpine took this challenge head on!
Sunday 4th October (virtual marathon day) was unfortunately a wet, cold and windy day!
I think our favourite story was from Emma Flin, who was running with Sandra Lynch. The weather caused a section of their route to become flooded and the pair were greeted by Mike Izzard, who gave a lift to about 30 people running the race.
The story made it onto the BBC website, which you can read here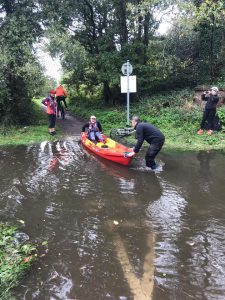 Emma Flin and Sandra Lynch are seen in the first picture, they definitely had a memorable race!
Natalie Moore gave us an insight into her run, "Helene and I had an amazing experience. Despite the heavy rain and strong winds... we went down in the London marathon history books! We were pounding the streets and medway - amazing support from friends, family and strangers! Once we've doubled our money in the right places, we would have raised a massive £11,000 for the brain and spine foundation over 2 years. Not only have we raised an obscene amount of money but we have TWO .. yes TWO London marathon medals!!! All in memory of my amazing brother Danny who we unexpectedly lost to a subarachnoid brain hemorrhage at the young age of 29!"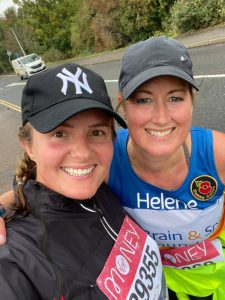 We got some other great pictures in from Vickie Crisp, Ian O'Donnell, Lauren Downie, Leigh and Adrian Roberts.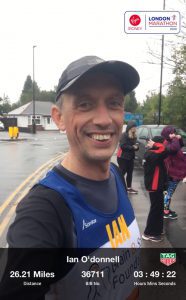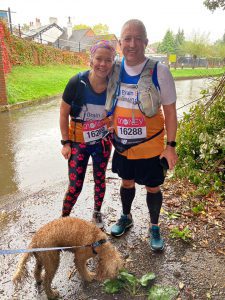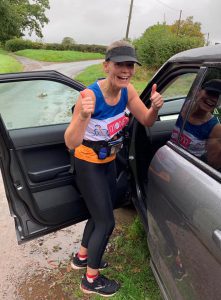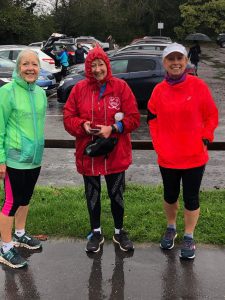 Thank you to EACH and EVERY runner!
The London Marathon is a huge source of income to charities every year, including the Brain & Spine Foundation, and we have seen a huge loss of income this year.
The total amount of the runners fundraising efforts is not finalised yet, but they have raised a brilliant amount for the charity. To those that have said they will re-raise their money when they run and for those that have said they will smash their target, we appreciate your support now more than ever. So, a big thank you to those runners for their support, determination and perseverance.
We really are in awe of our runners, for completing the 26.2 miles and for their continued support for the charity, even in such difficult times.