Rhys was diagnosed with a Chiari malformation and underwent surgery in September.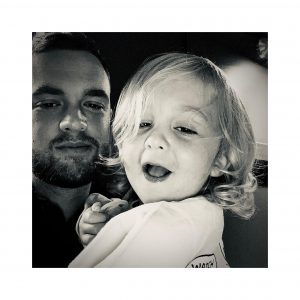 The lockdown and recovery has given me a lot more time to connect more with my son and do stuff like baking, colouring, football and a lot more activities we wouldn't have time to do if I wasn't off from work with this neurological battle and if we wasn't in lockdown.
Even though me and his mum are no longer together, she has been a wonderful support and helped massively with sharing more of the load, so it would be great to celebrate the parents who support people with neurological issues.
It is so important for parents, whatever their situation, to support one another, especially in times like these, as working together is better then working against one another.
Thank you for sharing your story with us Rhys, and for such a touching video.
If you'd like to share your story with us, please get in touch.