Today the Brain and Spine Foundation and the Neurological Alliance have launched a new mobile app and website to support people with neurological conditions to more easily share their experiences of care.
The app, 'NeuroLifeNow' has been designed in response to service disruptions in neurological treatment, care and support exacerbated by Covid-19. The pilot, which launches today, hopes to reach at least 1000 people with neurological conditions, and will run until the end of March. We will also collect feedback throughout the pilot about how the app is working, and what needs to change in the future.
We know that Covid-19 has caused disruption to neurological treatment, care and support:
In the Neurological Alliance's survey of more than 1,600 people with neurological conditions, we found that more than 70% of respondents had experienced delays to their care.

1 in 10 told us they felt hopeless.

On average more than a third less outpatient neurology appointments took place in June 2020 compared to the same time last year.
NeuroLifeNow will encourage people with any neurological condition to report what their life has been like during this pandemic, and how they are accessing care on a monthly basis through a patient survey. In return, people will receive monthly updates about what the neurological community are experiencing, news updates, as well as have the opportunity to directly shape the future of the platform.
Experiences shared via the app will be used to influence how neurological services are funded and delivered. It is the first time a digital tool has been developed to capture patient experience data on a continuous basis across all 'neurological' conditions. It puts 'lived experience' at the heart of learning about how to deploy and develop services at a time when the NHS is under pressure to create more agile ways of working.
Marc Smith, CEO at Brain & Spine Foundation said: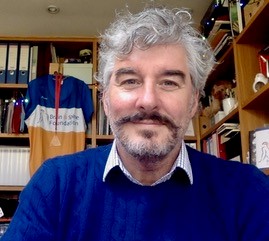 "At a time when it is most needed, this initiative demonstrates the power of collaboration to address a real-world problem being experienced by a large number of people. NeuroLifeNow has brought together commercial partners, charity organisations and healthcare providers to deliver an effective and practical solution. It's testimony to the power of shared vision and collective action that this has been delivered in such short time. It has great potential and we look forward to evaluating it's impact and the changes it brings about."
By sharing patient data with commissioners of neurological services, NeuroLifeNow's long-term goal is to provide a critical mass of evidence from people with neurological conditions to improve diagnosis, treatment and care in neurology. Neurology is a historically under-resourced sector which has a huge societal impact with an estimated 16.5 million neurological cases in England.
How does NeuroLifeNow work?
Participants in the pilot will be invited to access NeuroLifeNow via the web-based digital platform where they'll be asked to enter responses to a series of 'sign up' questions.
They will then be asked to complete a patient survey every month about their ongoing experience in the healthcare system, as well as about their general wellbeing .

These lived experiences will be collated and analysed on a monthly basis and disseminated via the Neurological Alliance's network of healthcare clinicians, commissioners and professional bodies.
By sharing this data with decision- and policy-makers, the ultimate aim of NeuroLifeNow is to ensure that the experiences of people with neurological conditions shape treatment and care, both now and in the future. Experiences shared with us through the app will be completely anonymised.
Developed and delivered in collaborative partnership
KPMG UK, the professional services consultancy, acting as our technology strategy and delivery partner, generously provided pro bono support to develop the digital platform which was based on previous client engagements and experience. The platform was delivered in collaboration with KPMG's development and data-management partners, OutSystems and Amazon Web Services (AWS).
Quality Health – a company specialising in patient, staff and service-user experience - has also supported this project by providing pro bono support to develop the methodology and design of NeuroLifeNow's patient survey.
A number of other individuals and organisations have supported the development stage of the programme, including those with lived-experience who have helped in design and communication of the App and branding.
Georgina Carr, Chief Executive of the Neurological Alliance, said: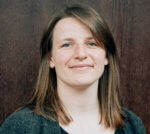 "People with neurological conditions have undoubtedly been hit hard during this pandemic. With treatment and care delayed and cancelled, confusing Government messaging and neurology specialists stretched to their limit, many people feel left in limbo. The experiences of people with neurological conditions are central to building back better from this crisis. Yet, too often, their experiences are not central to decisions about how best to deliver care. NeuroLifeNow allows us to more easily collate and listen to those experiences more efficiently than ever before."
 Paul Henninger, Partner at KPMG UK:
"Our work with the Brain and Spine Foundation and the Neurological Alliance shows what happens when we are able to bring together a team of people that are able to think in an innovative, pragmatic way about the greatest challenges faced by our communities and the biggest opportunities presented by digital technology. We are grateful to have played a part bringing NeuroLifeNow to those who need it."
You can find out more about the app, as well as download it, here.