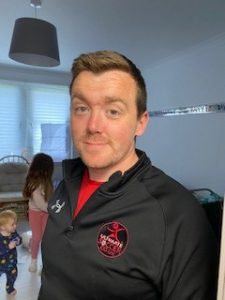 September 17th 2015, a day I will never forget. That day I was diagnosed with a Chiari malformation, the same day my life changed for both the worst and the best. 
It took me a long time to accept that there were things I could no longer do. My recovery has been long as I have had 9 operations in total since the diagnosis for the Chiari malformation and a few of its relations that it moved in too.
I think it was around the first week after I was operated on for the first time that I contacted the Brain and Spine Foundation. This was a thing that I had never heard of, even to most of the doctors it was like a foreign language. The knowledge, advice and support that I was given by the team was outstanding and really helped me understand in a non-medical-language way. It also helped me come to terms with telling people as at first, I didn't want to discuss it when people asked me what was the matter as I didn't know how to put it into words.
Since my diagnosis, I've been paralysed from the waist down twice and come back fighting stronger each time. Each year I try to do some running fundraisers for the charity and this year alone I had planned to attempt one every month however COVID and lockdown got in the way. 
Awareness is imperative to me as there were times before I was diagnosed and even afterwards when I was really unwell but people told me I was fine and to man up. I even thought at one point that if I told someone what was happening they would think I'm crazy. 
Just because they can't see inside your head or what's going on with your brain and skull doesn't mean it doesn't exist and the more people who know about it, the more aware everyone becomes. 
Thank you so much for sharing your story, Jamie.