We asked Harriet to share a bit about herself and why she's started volunteering for us.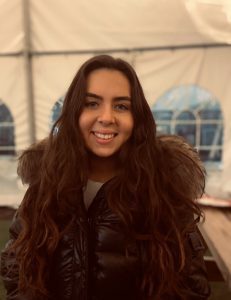 About me: 
I am a second year undergraduate studying neuroscience in London. I would love to eventually work as a neurologist or a neurosurgeon! A fun fact is that I grew up in Japan !
Why I volunteered for the Brain and spine foundation: 
I volunteered through covid-19 and will continue to do so for a very long time! I love getting involved with fundraising and think that it's an exciting opportunity to find innovative ways to raise money. 

I love how the charity informs people about neurological conditions in a way that everyone can understand and I wanted to get involved with this and to use social media to spread awareness. I wanted to get involved with sharing stories too as this helps everyone feel understood and heard even when we can't all speak in person at the moment. I think it's a great charity and I can't wait to be able to do more when covid-19 allows!
A huge thank you to Harriet, and we look forward to working with you in 2021!