A hero and one of the worlds helpers.
We are deeply saddened by the loss of Dominic Hamlyn, who has died aged just 24 from Sudden Athlete Death syndrome. He was a valued supporter and the son of our founder and eminent neurosurgeon Peter Hamlyn.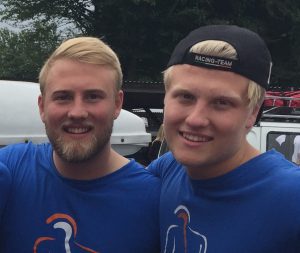 Dominic (shown above, on the left, with his brother Gabriel) has been supporting the Brain & Spine Foundation since he was a young boy.
'When I was a young boy I helped my father fundraising. He and his patient, the injured boxer Michael Watson, along with his carer Lenny, walked the London marathon. It took them six days and I swore when I was old enough I would run it.'
In 2014, Dominic ran the London Marathon for us.
More recently, Dominic was part of a team of five undertaking the adventurous 10,000 mile car journey from Goodwood to Mongolia.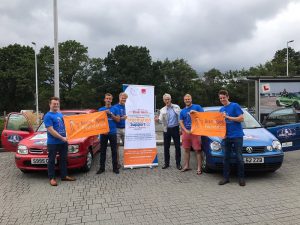 'We felt we needed a bigger, better and more original challenge. What could be better than the Mongol Rally? This insane rally, which will be done in two wholly inappropriate cars, is at least 420 times longer than a marathon and done over terrain which ranges from scalding deserts to snowy mountain passes' said Dominic.
Dominic's legacy will live on in the difference he made to people's lives and in the support he made possible for those that needed it.