Everyone here at the Brain and Spine Foundation is excited for the marathon, which takes place on Sunday the 26th April.
Our chosen marathon team are all on track for their fundraising goals and smashing their training. So, a big good luck to all of them in their journey up to the marathon.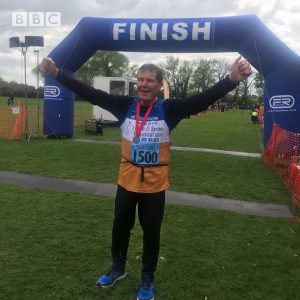 We have David Philips running again for us this year and this will be his 501st marathon. David was recently made MBE which is a fantastic achievement, especially because of the amount of money he is raised for us over the years. David Philips notes that raising money for the Brain and Spine Foundation is like a "second duty".
For the runners, we have the Welcome Evening coming up early February. We are all very excited to meet the team and welcome the Runningods, team of chartered physiotherapists, back again with their support. If you want to support any of the runners, you can find their pages on Justgiving and Virgin Money Giving.
Again, a big good luck to all our runners!