On Saturday 11th August, David Chennells is completing his second walk to raise funds for the Brain & Spine Foundation.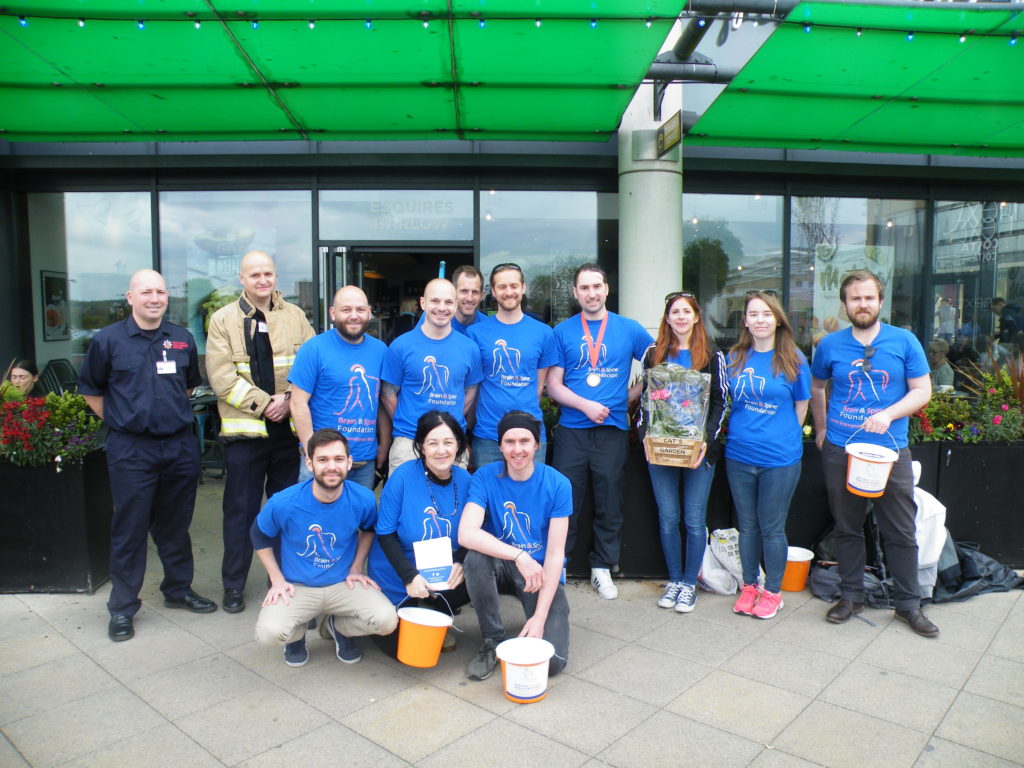 David survived a large brain haemorrhage in 2007 which left him unable to walk or speak. To mark a decade since the haemorrhage, last year David completed his first mile-long circuit of his hometown Harlow, raising thousands of pounds for the BSF in the process. The hugely successful event captured the imagination of the town and many well-wishers walked alongside him in support.
Although unable to continue my work as a solicitor, I am committed to living a full life and taking an active role in the community. I exercise at the gym three or four times a week, attend physiotherapy, volunteer at my local Citizens' Advice Bureau, and support others at Adult Community Learning in Harlow.

I still struggle to walk far, relying on taxis to get out and about. I use a walking stick and need to wear a simulator attached to my right leg. But, I remain optimistic and determined to improve. Now, I plan to repeat and even improve on the challenge. Again, this will be for the Brain & Spine Foundation, which supports people affected by neurological problems.
If you would like to support David's efforts this year, you can join him and BSF staff members in Harlow on the day to cheer him on, or you can donate to his fundraising page below.

David's Virgin Money Giving page

Thank you