To mark Brain Awareness Week (15-21 March 2021), we asked budding artists and poets within our community to submit a piece of artwork that expressed the hopes, frustrations and day-to-day impact of living with a neurological condition.
The campaign was inspired by a Peer Support programme run by the Brain & Spine Foundation called My Creative Life, which is designed to support people with neurological conditions in self-management of symptoms and coping mechanisms using creative outlets.
Featured artwork included drawings from Michelle, who survived a subarachnoid haemorrhage (SAH) when pregnant and found a love of drawing to distract her from severe headaches. Brain & Spine Foundation Ambassador Jamie shared his powerful poem 'Living with Chiari' which expressed his frustrations in getting a clear diagnosis of Chiari malformation to his journey of recovery from surgery. Twenty pieces of artwork were submitted in total, reaching a social media community of over 28,000 people.    
Brain & Spine Foundation CEO Marc Smith said: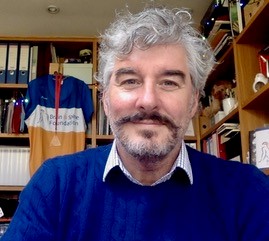 "The last year has been tough for everyone – but especially those living with neurological conditions or symptoms who may be clinically vulnerable and shielding. We know from programmes such as My Creative Life that creative activities can benefit our community hugely, and I've been blown away by the many powerful pieces of artwork and poetry that were submitted throughout Brain Awareness Week. Along with navigating people to our services, we hope that more people have been encouraged to try a new creative activity to help with the mental health challenges of managing complex neurological conditions."
The campaign was supported by the Neurological Alliance, a coalition of more than 80 organisations working together to transform outcomes for the millions of people with a neurological condition.
Katharine McIntosh, Policy and External Affairs Manager at the Neurological Alliance said:
"We know that good self-management is central to people with neurological conditions feeling as well as possible. But all too often healthcare and healthcare policy focuses exclusively on people's interactions with the health system. This fantastic celebration of creativity showcased during Brain Awareness Week beautifully draws attention both to what it's like living with a neurological condition, and to the way in which creativity can be a useful way of helping people cope."
You can view the full collection of artwork and poetry submitted during Brain Awareness Week here.