Getting around can be challenging for anyone at times, but arranging and dealing with transport can become more of a problem when you have, or are recovering from, a neurological problem or condition.
This article aims to provide information and advice for people affected by a neurological problem who may have concerns or face difficulties with transport.
Cars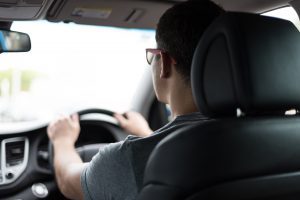 If you drive, you may be keen to get back to your normal routine as soon as possible after a brain injury or illness. However, your recovery can take time and things may not be the same as they were for a while. It is important to discuss returning to driving with your doctor or specialist before you get back in to the driving seat.
Many people find that they become more tired easily, or lose concentration quicker after sustaining brain trauma. Fatigue and memory problems are also common symptoms of other neurological conditions and these can affect your ability to drive.
When you begin driving again, it may be helpful to drive with a friend or relative at first. Even if you think you feel well enough to drive, you may still need some extra help.
It is important to also remember to:
Take regular breaks or drive short distances until you feel more comfortable
Be mindful of other road users and don't put others at risk
Always check weather ahead of your journey and don't drive in unsafe conditions such as rain or snow.