Carleen Scott, our volunteer psychologist 
Our mental health is so important in these contexts, and so is being able to be self-compassionate. It's ok not to be ok, and to say that. We all have good days and bad whether we're feeling fatigued, sad, worried, despondent or something else. Sometimes we need to have days where we allow ourselves just to be. There may be other times when we feel more able to be actively engaging in meaningful activities, or being a part of something, such as video calls, online excercise classes or, if we are able, to step outside and get some fresh air. These can be activities which might help us to stay connected with others or which are important to us in some way. However we choose to spend our time, if we are able to remain connected with the aspects of our lives that we value or are important, we can hope that we can make a positive difference.
Carolyn Turner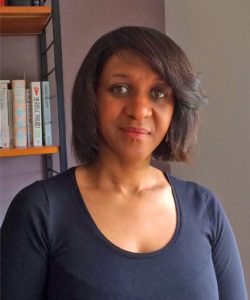 "I have been trying to do an act of kindness every day during these difficult times, no matter how small they may be . Since the lockdown I have been doing the shopping for an elderly aunt, checking on vulnerable and elderly neighbours, donated a bag of food to a local food bank, I keep in touch through messenger with a friend who is struggling at the moment and found a friend that I lost many years ago and rekindled our friendship."
Della Hughes and her daughter, Stephanie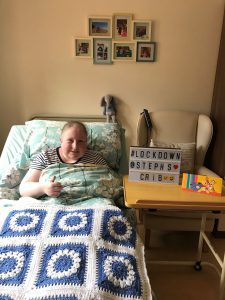 Under normal circumstances Stephanie has a lovely lady called Jayne who comes to us once a week. She runs her own business locally called "Holistic Heaven." Before Steph was unwell in 2018 Steph used to go to Jayne's premises (an annex at her house) for treatments. When Steph's mobility was reduced Jayne started to come to our house so Steph wouldn't miss out. She is such a kind, caring lady and Steph enjoys the chats as much as a facial or painted nails.
 Since Lockdown Jayne has sent a little video every week to cheer us up. She has baked beautiful brownies and Welsh cakes and delivered them to us ( not so good for my marathon training)! In return I have sent her some eggs from our chickens so she can keep baking cakes to cheer everyone up. Obviously she cannot work at this time so I bought a few vouchers as gifts for people to use when she can eventually start working again.
This is a tough time for lots of people. Living in a small community I have seen many acts of kindness and people supporting others. There are so many people willing to help... one small act of kindness can make a huge difference.
Kavita Basi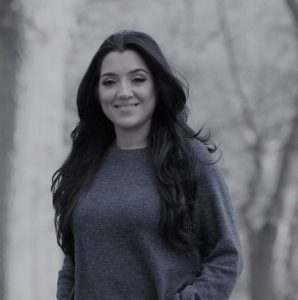 I wanted to give our NHS workers a little gift of hope - So every Friday I give away 5 of my free audiobooks to the nhs team. It seemed like the only way I could communicate and using technology we have today is great as I can do this without leaving home!  I send out a virtual post on all the NHS groups, wait for a direct message, then give them a code and they can I order their free audiobook of Room 23 surviving a Brain Hemorrhage. Its one of the ways I can show my great appreciation. Have you got something you can give to others to show your appreciation - like baking a cake and passing it on to your neighbours or reducing noise levels in your garden to be mindful that most people are home at the moment. Or just to look up smile and say hello to others when outside on your daily walk ( keeping social distancing rules) this can really help lift someone's spirits. We are all in this together and a small act of kindness can go a long way. I'm sure that we can all do one thing that could make a huge difference. ?
Gavin Tovey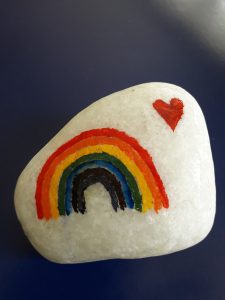 Our neighbourhood has set up a pebble painting project, everyone is encouraged to paint a pebble and hide it somewhere in the neighbourhood for other people to find and re hide when they are our for their daily exercise . This is great to give people creative focus at home and encourages people to get outside and appreciate nature whilst looking for the pebbles. People are posting the pictures of the pebbles they have found on our local village Facebook group and it is a great thrill to see your pebble featured. Many people are extending this activity, using group apps like zoom, by doing group pebble painting and chat sessions online. For many people it's much easier to relax and chat when the focus of the online meeting is something other than the chat itself.