Distance: 25km, 50km, 100km options
Registration fee: Varies upon distance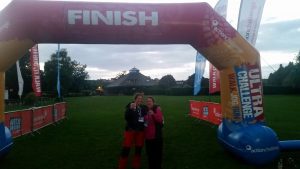 Walk a stunning riverside route, steeped in history. This challenge boasts 3 different unique challenges. There is an 100km route from Putney Bridge to Henley with 50km and 25km options. The Thames Path Trek is a 25km challenge from Putney Bridge through the heart of central London, finishing at Tower Bridge. Finally, the Henley 10km is a challenge for the whole family to enjoy. 
The fundraising targets are £425 for 100km, £275 for 50km, £175 for 25km.
Join #teambrainandspine and you will receive:
Welcome phone call
Your very own #teambrainandspine t-shirt
A fundraising pack filled with tips and ideas to help you plan your fundraising activities
Fundraising resources such as t-shirts, balloons, posters, collection tins and more
Dedicated support from our fundraising team by phone and email
Access to training plans
How do I join #teambrainandspine?
Wait to hear back from our fundraising team within 48 hours
Alice will then be in touch with you by phone to continue the process
Got more questions? Get in touch!
If you have any questions about the Thames Path Challenge or our other events please contact us on 020 3096 7880 or events@brainandspine.org.uk.