The Brain & Spine Foundation works with many other charities and organisations. You can read more about our collaborative projects in this section.
Neurological Alliance
The Neurological Alliance is a collaborative forum of a wide range of neurological charities with the main objective of improving the quality of life for people in the UK affected by a neurological condition. The Brain & Spine Foundation has been a member of the Neurological Alliance since 1996.
Brain Tumour Research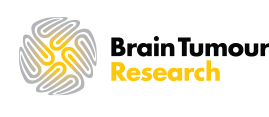 Brain Tumour Research is an initiative launched in 2009 by a group of 21 UK brain tumour charities, including the Brain & Spine Foundation, to raise the profile and funding for brain tumour patients and improve their chances. It is led by the charity Brain Tumour Research. 
The Grand Prix Trust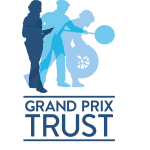 The Grand Prix Trust provides support for Formula 1's unsung heroes by helping team personnel, trackside or factory-based, to put their lives back on track when things go wrong. In 2019, the Grand Prix Trust became a partner of the Brain & Spine Foundation and we are excited to see how we can work together to further support their community
Information Project partners
The Brain & Spine Foundation began working with a number of partner organisations in 2009 as part of our Big Lottery funded Information Project to improve access to information about neurological conditions.
Though this project has now ended, the partnership continues. Through these organisations we are reaching even more people affected by brain and spine conditions.
We handle thousands of requests for information every year through our website and our Helpline but we know that there are potential service users who may benefit from our information services but who are not yet aware of them. Working with partner organisations, including charities, hospital PALS departments and information centres and others, we hope to reach people who may not use the internet, or have not been directed to our helpline services by their hospital or GP. Some of the organisations we work with also assist us in producing our publications. 
The organisations working with us so far are: 
Astro Brain Tumour Fund
BIRT (Brain Injury Rehabilitation Trust)
The Brain Charity
Brain Tumour Research
Brain Tumour Research and Support Across Yorkshire
brainstrust
Cavernoma Alliance UK
Different Strokes
Health Information Centre, University Hospital Coventry and Warwickshire
Hurstwood Park Neurological Centre (NHS Trust - Brighton and Sussex University Hospitals)
The I Have IIH Foundation
IIH UK
Knowledge Centre, Walkergate Park for Neurorehabilitation & Neuropsychiatry
The Nottingham Traumatic Brain Injury Service
OUCH (UK)
QEF Neuro Rehabilitation Services
Royal Hospital for Neuro-disability
Shine
Spinal Cord Tumour Forum
Spinal Injuries Association
Staffordshire Neurological Alliance
Royal Surrey County Hospital (Audiology Department)
Transverse Myelitis Society