Staff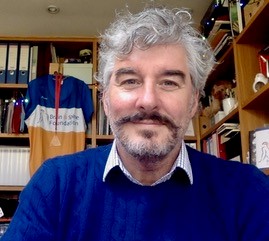 Marc Smith
Chief Executive Officer
Marc joined the Brain & Spine Foundation in January 2019 after a 30-year career in advertising and marketing. "It's great to have joined the charity at such an important point in its history. After 28 years of existence, the needs of our service users - the people affected by a neurological condition - are as significant and challenging as they ever have been. And, the good news is that the opportunity and the means to address them are improving all the time… Across the operational team, our Ambassadors, our community of volunteers and supporters, and our very engaged Board of Trustees, I'm excited by the vision, energy and passion that lives within the Brain & Spine Foundation – and a determination to improve the quality of life for our service users through the provision of better support, information and education…and hopefully, a little inspiration too!"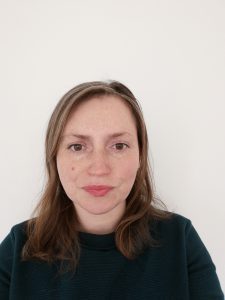 Georgina Hennessy
Head of Fundraising 
Georgina joined the Brain & Spine Foundation in 2017. Georgina is our part-time Head of Fundraising. She originally took the role as maternity cover and has stayed ever since. Georgina has worked in the not-for-profit sector since 2000, across a number of fundraising disciplines and sizes of organisation. Georgina enjoys working at the Brain & Spine Foundation as she feels very close to the people we help by having the privilege of being in close contact with our specialist nurses.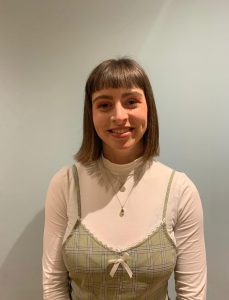 Grace Patient
Community and Events Fundraising Officer
Grace joined the Brain & Spine Foundation in 2019 with a background in Classical Civilisations and Heritage Management. She has volunteered in the heritage and charity sectors for over 5 years. "The charity sector has always been a goal of mine and having a job that is fulfilling, people focused and valued is paramount to me. I have found a love for fundraising, especially for the Brain and Spine Foundation. Every day I am surrounded by passionate, hardworking and dedicated people, and we all have a common goal – to improve the quality of life of people affected by neurological problems by providing expert information, support and education."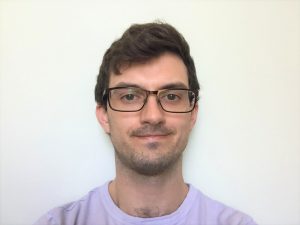 Luke Stamatis
Information Manager
Luke first joined the Brain & Spine Foundation in 2017, with a background in healthcare and in the communication and public understanding of science. As Project Lead and Information Manager, Luke works to ensure that the information and support provided through our services and resources is accessible and reflects the needs of people affected by a neurological problem.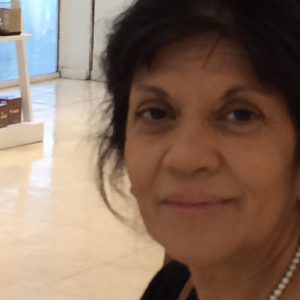 Cateeja Noordally
Finance Manager
Cateeja joined the Brain & Spine Foundation in July 2015. She is very happy to look after the finances of the Brain & Spine Foundation and enjoys working with the whole team who is working for a fantastic cause.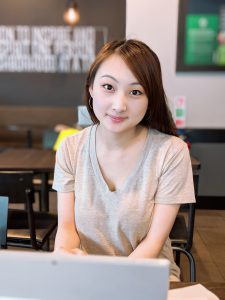 Priscilla Chau
Digital Service and Content Officer
Priscilla joined the Brain & Spine Foundation as a Helpline Officer at the beginning of 2018, after her MSc studies at Queen's Square in Dementia and Neuroscience. She later went to work in grant-making trust before returning in 2019. "Throughout my journey here, I have found my role extremely rewarding and believe the charity is filling a gap in the neuro community where much support is needed. I have now transitioned from a Helpline Officer to a Digital Service and Content Officer, where I am using my neuro knowledge and experience on the front line to assist the charity's digital movement. I believe through enhanced technology and services with user's needs at it's core, we can do much more to better support, inform and educate".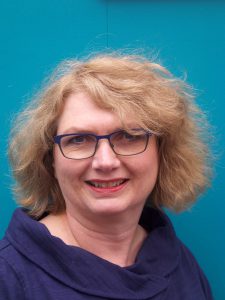 Sheila Powell
Salesforce Administrator
Sheila joined the Brain & Spine Foundation 2020. She has worked in the not for profit sector for most of her working life in a variety of roles.  She loves working with Salesforce, our database, to show the impact The Brain and Spine Foundation has on so many people.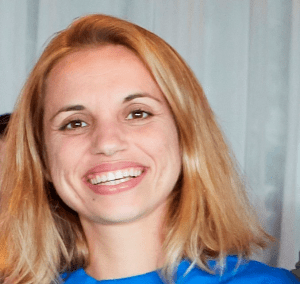 Eva Favva
Senior Helpline and Information Officer
Eva joined the Brain & Spine Foundation Helpline late 2011. Eva has BSc in Nursing. She also holds a BA in Culture, Media and Communication, a MA in Intercultural Communication and a Foundation Certificate in Psychodynamic Counselling. "My experience in looking after people with neurological problems alongside with my Communication and Counselling studies has enabled me to identify people's needs, listen to their worries and to establish new ways to reach more people through the organisation's support services".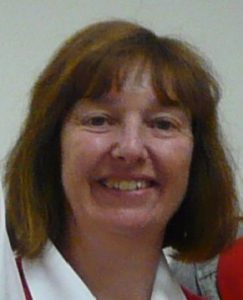 Gail Rees
Helpline Nurse
Gail joined the Brain & Spine Foundation 2019 and is one of our Neuroscience nurses on the Helpline. She has over 25 years of nursing experience in Neurosurgery, Neuromedicine and Neuro rehab and a knowledge of a vast range of Neuro conditions. Before joining the helpline, she was a Matron in Neurosciences at one of London's leading Hospitals. She is passionate about supporting patients and helping them understand their conditions. "Having used the Charity's booklets when in practice it is a privilege to be part of such a great charity. My drive to be a nurse came from my mother and sister who were both nurses. As well as supporting people in their journey along their condition pathway, I also really enjoy educating and developing staff into compassionate, knowledgeable nurses. A pleasure I had for many years as teaching sister in Neurosciences."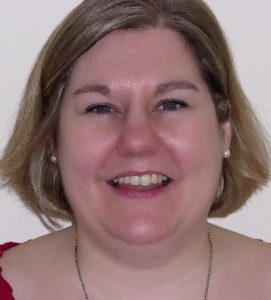 Jo Bellamore
Helpline Nurse
Jo joined the Brain & Spine Foundation in 2020 and is one of our Neuroscience nurses on the Helpline. She has had over 20 years of nursing experience. She specialised in Neuro initially, working within a specialist Neurological Rehabilitation unit.  She then progressed to working in both an acute neuro medical and surgical wards. Before joining the helpline, Jo worked as a Care Manager and Clinical Training Manager for a charity. "I am delighted to become part of the Brain and spine team and can't wait to start working on the helpline. I am aware through being the mother of a severely disabled child as to how people's lives can become isolated through disability. I am passionate about sharing information and look forward to supporting people who make contact".
Board of Trustees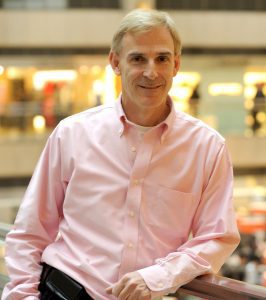 Mark Luce 
Chairman
Mark spent the last 20 years working for global beer giant SABMiller. Following the beer around the world, he has held a variety of senior roles in Europe, South America, Asia and the UK. His final role was as Global Marketing Operations Director (2012-2016)
Now running his own Marketing consultancy since 2017 as Chief Operating Officer, Mark is continuing to pursue his passion for change by working with blue-chip clients to drive their growth agenda
Mark joined the Board of Trustees in July 2017 as a result of a 35 year connection with the founding trustee, stepping up to his current role as Chair in July 2018. Continuing his passion for change, his ambition is to transform the care provided to those suffering from neurological conditions and in doing so, to make a meaningful difference to many more people. He is a wine maker, avid traveller and motorsport fan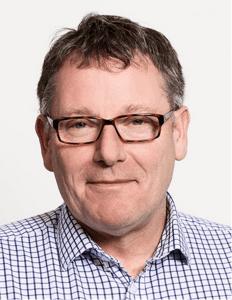 Peter Brickley
Chair, Tech & Data
Peter leads the Business Process & Technology organisation at Coca Cola European Partners.
Peter has over 25 years' experience leading technology for global businesses including Heineken, Centrica & BAT. Before Coca Cola Peter was the Global CIO and Managing Director of Global Business Services at SABMiller. Peter is also the non-executive chairman of Newbury Building Society and a Parish Councillor.
Married with 2 grown up daughters, he lives in the Cotwolds and loves his gym, his 2 golden retrievers, wine, music and sports cars.
Peter joined the Board of Trustees in April 2020, given his enthusiasm for the cause.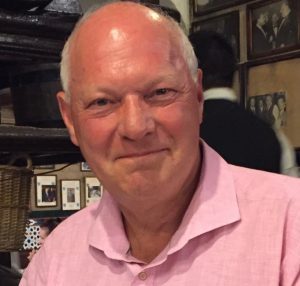 Ian Basden-Smith
Chair, Finance & Governance
Ian is a chartered accountant who worked in the banking industry following a period with KPMG.  He worked for Samuel Montagu, Morgan Grenfell and ultimately Deutsche bank across finance and operational activities in the UK, Europe and the Far East.
Ian joined the board of trustees in 2012 and is chairman of the Finance and Governance committee.  During his time as a trustee the Brain and Spine Foundation has undergone significant change and he is both excited by the current plans for the charity and committed to helping achieve their aims.
Ian is a keen golfer and fisherman and enjoys the outdoors and travelling as well as spending time with his children and grandchildren.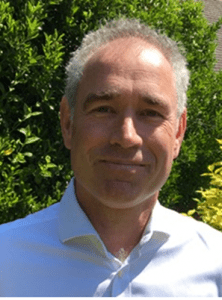 Jeroen Huysinga
Chair, Fundraising
Jeroen has spent 35 years working as a portfolio manager covering equity markets globally. He was a Managing Director at JPMorgan Asset Management for 20 years.
In 2020, Jeroen chose to retire from his work in the City and embark on a Master's degree in Charity Accounting and Financial Management at the Cass business school. His ambition is to combine commercial experience and rigorous learning to make a difference and to build a second career in the charities sector.
Jeroen joined the Board of Trustees in April 2020 passionate about the potential of The Brain & Spine Foundation to create positive change for those suffering from neurological conditions.
He enjoys travelling back to the Netherlands and various outdoor pursuits especially mountain biking and walking.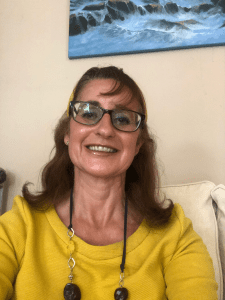 Elizabeth Manuel 
Trustee
Elizabeth graduated from Birmingham University in 1986 with an LLB (Hons) and went on to have a 20 year career as a family law specialist at the Bar, before becoming a District Judge in 2005. In 2011 Elizabeth suffered a life-threatening subarachnoid brain haemorrhage and stroke. Her stroke left me with chronic poor health and multiple disabilities but a strong resolve to make things better for other survivor. 
Since 2012, she has set up her own support group – the Hants & Dorset Haemorrhage & Hemianopia support group; she  fundraises for the RNIB with speeches about her sight loss journey, and chairs the RNIB South East Network Committee. She is a service user representative for the Stroke Association, giving speeches to raise awareness about stroke recovery, and is on the Patient Priority Grant Awards Funding committee.  She is a Patient Research Ambassador at Queen Alexandra Hospital Portsmouth. She is a co-Applicant on post stroke research projects and sit on the VISIBLE sight-loss research committee. She regularly write articles about stroke survival and rehab
She is passionate about educating about brain injury survival and rehab, regularly giving inspirational, motivational speeches to audiences at major conferences and also more intimate groups.  She is President of Portsmouth St John Ambulance.  She enjoys improving her French and learning Spanish, and painting what is loosely called art, and exercising.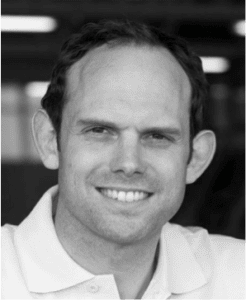 Alistair Watkins
Trustee
Alistair has spent the last 25 years workin in the world of international sport at the highest level. He started his career working as the FIA's Formula One Press Officer (1995-1999) and more recently founded sports marketing consultancy, Influence Sports & Media.
Alistair joined the Board of Trustees in July 2014. He follows in the footsteps of his father, Prof Sid Watkins, who was one of the founder members and a past President of the charity.
As Trustee, Alistair has helped guide the Brain & Spine Foundation's strategic direction and has been instrumental in the organisation of it's two successful Gala Diner fundraising events.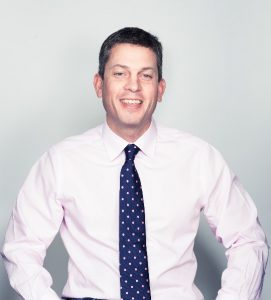 Joe Bedford
Trustee
Joe has been a corporate lawyer for over 20 years and is a partner and strategy board member at Stevens & Bolton LLP.
Joe was a founder member of the steering committee of the Association for Corporate Growth (ACG UK), an organisation focused upon supporting middle market M&A activity and driving the growth of that sector.
Joe joined the Board of Trustees in May 2020 having heard the ambitious plans which the Brain & Spine Foundation has to expand its footprint and enhance its ability to make a materially positive difference, both to those suffering from neurological issues and to all those organisations, like B&SF, seeking ways to help and represent them. He is now a member of the Finance and Governance Sub-Committee.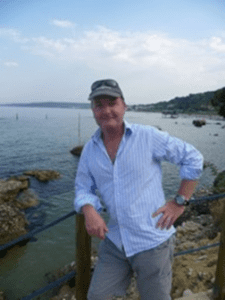 Paul Fleming
Trustee
Paul has spent the last twenty years working as a financial restructuring lawyer, based in London but travelling around the world.  He advises creditors, including institutional lenders and bondholders, stakeholders, insolvency practitioners and directors on complex domestic and cross border restructurings and insolvencies. He has worked on a variety of cases including the fall out from the Lehman collapse in 2008. He likes difficult problems! 
Paul joined BSF in 2020 with an enthusiasm to support the crucial role they play in covering significant gaps in the area of neurological health and wellbeing.  In his spare time he enjoys spending time with his wife, a media consultant and his two children, now at University.  They love sailing and all water sports.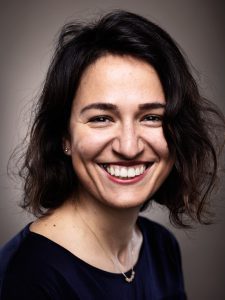 Asil Guner-Paul
Trustee
Aslı is currently working as Associate General Counsel at Lightsource BP, a global solar company, heading up projects in the EMEA region. She holds a Bachelor of Law (with first class honours equivalent) from Galatasaray University and an LL.M degree (with merit) in corporate and commercial law from the London School of Economics and Political Science. She speaks Turkish, French and German. 
Aslı joined the Board of Trustees in May 2020 after experiencing a close family member suffer from neurological illness and she is passionate about contributing to the invaluable work of the Brain & Spine Foundation.
Aslı enjoys spending time with her family, travelling, pilates and collecting vintage crockery.
Anthony Amato Watkins
Trustee
Anthony joined as a Trustee in April 2020.
Colin Cosgrove
Trustee
Colin became a Trustee in September 2017
Presidents
Peter Hamlyn BSc MB BS MD FRCS FISM (President and Founding Trustee)
Eric Roux (Vice President)
Clive Holland (Vice President)
Patrons
Mr Desmond Lynam OBE, Sir Michael Parkinson CBE, Mr Jeffrey Rose CBE, Ms Julia Somerville OBE & Mr Michael Watson MBE
Charity Ambassador
Gary Lewin & Chris Welch
Expert Adviser
Prof Peter Hutchinson BSc (hons), MBBS, PhD, FRCS (Surg Neurol)